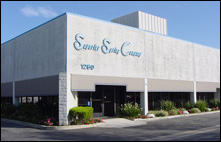 Since 1958 Superior Spring Company has been manufacturing custom springs and wire forms for precision OEM applications in a variety of industries.
We have manufactured over 12,000 unique designs in that time. We continually strive to maintain state-of-the-art performance and production efficiencies by using the latest CNC coilers and computerized inspection equipment.
Our current capabilities allow us to manufacture custom springs and wire forms in sizes ranging from .005" to .375".
Our design assistance, manufacturing, inspection, packaging, shipping and administration staff are all located in our facility in Anaheim, CA.